FTC Takes Robocalls Issue to the Senate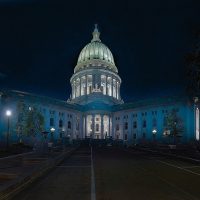 Earlier this month, the Federal Trade Commission (FTC) who created the Telephone Consumer Protection Act (TPCA), brought the major issue of robocalls to the Senate floor to seek policy reform and to combat unsolicited automated phone calls to cell phone users. The FTC claims that the issue of robocalls has only gotten worse over time and that "in 2016 the FTC received more than 3.4 million robocall complaints and in 2017 the FTC received more than 3.5 million robocall complaints just between January and August." (Lois Greismen, FTC)
What Are Robocalls
Robocalls, as defined by the Federal Trade Commision as including a "recorded message instead of a live person" (Robocalls, FTC). "Illegal robocalls are…frequently used by criminal impostors posing as trusted officials or companies" (Lois Greismen, FTC).
Why Should You Be Alert to Robocalls?
Robocalls are increasingly being used to conduct illegal scams, and are stripping Americans of millions of dollars, yearly. Telemarketing fraud is "estimated to cost consumers $350 million per year," (Consumer Reports, 2015) with the majority of cases coming from robocalls.
What is the FTC doing to help?
"So, I know that I need to be aware and alert to robocalls and phone scams, but what is the government doing to combat this issue?" Good question. The FTC has taken it upon themselves to call out major companies who have used robocalls without the written consent of consumers, most notably the DISH tv service, which made millions of unsolicited calls to members of the Do-Not-Call list. The FTC issued a $280 million dollar fine to the company.
But the even bigger problem comes from robocalls being used by hard-to-trace scam artists in the US and around the world. It is becoming increasingly difficult to track these callers because of Voice Over Internet Protocol (VoIP) technology and the advent of internet auto-dialing services, which pretty much allow users to call anyone on any device and in an automated fashion. The FTC is trying to combat this abuse of power by enlisting foreign agencies for help target global offenders, while they are attempting to crack down on domestic robocalls.
If you receive unsolicited robocalls and want to seek legal action, call Sweeney Law
Here at Sweeney Law, we want to protect you from unsolicited telemarketing and phone scams. Give us a call at (954) 951-8727 or visit our website.