FRAUDULENT CONVEYANCES IN FLORIDA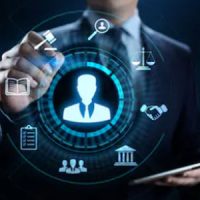 A fraudulent transfer in Florida occurs when a debtor transfers legal title of property to a third party with the intent to hinder, delay, or defraud a present or future creditor. A fraudulent conversion, on the other hand, is when a debtor converts non-exempt property subject to creditor attack to a different type of property, still owned by the debtor, that is immune from creditor attack.
Florida fraudulent transfers and fraudulent conversions (also referred to as "fraudulent conveyances") are defined and regulated by Florida Statutes Chapter 726. Florida's Uniform Fraudulent Transfer Act ("FUFTA") permits courts to set aside transfers that are fraudulent.
Proving Fraud
Florida courts have held that to find a prima facie case of fraud, a plaintiff need prove (1) there was a creditor to be defrauded; (2) there was a transfer of property that could have been applied to payment of the debt due; and (3) there was a debtor intending fraud. See Branch Banking & Tr. Co. v. Hamilton Greens, LLC, No. 11-80507-CIV, 2016 U.S. Dist. LEXIS 77087 (S.D. Fla. 2016).
Primarily, the court should determine whether there was a creditor to be defrauded. A "creditor" is defined as "a person who has a claim." Fla. Stat. § 726.102. This definition is general, as a "claim" is defined as simply "a right to payment," irrespective of that right's liquidity, maturity, securitization, or contingency. Id. Additionally, the court need not determine when the claim was started, as there is no obligation that the claim arise before the transfer was made.
Then, the court must conclude whether there was a transfer of property that could have been applied to payment of the debt. Similar to the definition of "claim," the term "transfer" is given a very broad definition, as it includes every mode of getting rid of an asset, and it is not limited to direct transactions made by the debtor. See Nationsbank, N.A. v. Coastal Utils., Inc., 814 So. 2d 1227, 1230 (Fla. 4th DCA 2002).
Finally, and most meaningfully, the court must resolve whether the debtor intended to commit fraud. This demands proof of the subjective intention of the debtor in making the transfer. Though, people rarely admit or document their illegal intentions. FUFTA appreciates this inconvenience, and lists several circumstantial factors for courts to deliberate in determining whether a transfer was made with intent to defraud creditors. Courts have habitually referred to these factors as "badges of fraud." See Fla. Stat. § 726.105(2).
The list provided by FUFTA is not meant to be exclusive and no badge alone is conclusive. Instead, courts look to the totality of the circumstances surrounding the transfer. In re Ramsurat, 361 B.R. 246, 253 (Bankr. M.D. Fla. 2006). However, "while a single badge of fraud may create only a skeptical situation, several of them together may afford a basis to infer fraud." Mejia v. Ruiz, 985 So. 2d 1109, 1113 (Fla. 3d DCA 2008). Indeed, evidence of multiple badges creates a prima facie case and raises a rebuttable presumption that the transaction is void. Nat'l Mar. Servs. v. Straub, 979 F. Supp. 2d 1322, 1328 (S.D. Fla. 2013).
Remedies Once Fraud is Proven
FUFTA provides creditors with various rights and options to unwind transfers and achieve payback against debtors who engaged in unfair transactions that hindered their ability to collect from the debtor. The main remedy is the reversal, or the unwinding, of the fraudulent conveyance. If a debtor's fraudulent transfer or conversion is reversed the property will be put back in the debtor's possession. Then the property is again subject to the creditor collection process.
Florida statutes provide several additional equitable remedies including injunctions against further transfers, imposing a receivership on the asset, or imposition of a constructive trust.
While FUFTA offers creditors with various, nonexclusive remedies, many of them may be limited by principles of equity. Undeniably, compensatory damages frequently face limits when the creditor would receive a windfall. Nonetheless, in cases where reversal is impossible or impractical, compensatory damages may provide creditors with a important remedy.
Creditors have the ability to receive a money judgment, but it can be limited depending on the value of the asset at the time of transfer. In PSN Liquidating Trust v. Intelsat Corp. (In re PSN USA Inc.), 615 F. Appx. 925 (11th Cir. 2015), the Eleventh Circuit held that in the context of constructive fraudulent transfers, the term "value" may take the form of an economic benefit, either directly or indirectly, that is conferred upon the insolvent debtor by the transferee. The test for determining "reasonably equivalent value" is whether the transfer confers an economic benefit upon the debtor, either directly or indirectly. Moreover, a creditor has a choice of how they want their remedy (i.e. avoidance vs money judgment). However, Florida courts have held that a debtor's monetary liability to a creditor does not increase because the debtor made a transfer or conversion later determined to be a fraud against present or future creditors. Several Florida court decisions have held that fraudulent conveyance actions are nothing more than creditor remedies to recover assets to satisfy a civil judgment.
Defenses to Fraudulent Conveyance
Not all transfers or conversions that shift assets outside a creditor's reach are fraudulent and subject to reversal. Conveyances made with the primary intent other than creditor avoidance may not barred or reversible. The debtor's receipt of reasonable consideration from the transferee is usually a strong defense against fraudulent conveyance allegations.
For instance, the sale of an asset to a third-party for reasonable value is not a fraudulent transfer. A debtor may transfer assets if the debtor obtains reasonably equivalent value in return. However, these "proceeds" may nonetheless be subject to attack from creditors depending on the asset transferred.
Fort Lauderdale Business Law Attorney
Hiring an attorney when dealing with a fraudulent conveyance matter ensures that you have a legal advantage.  If a claim arises, an experienced and knowledgeable attorney can guide you through your options and keep you informed of your rights and defense strategies.
Sweeney Law, P.A. Regularly Handles Complex Florida
Transactional & Litigation Matters
Brendan A. Sweeney, Esq., LL.M., of Sweeney Law, P.A., a boutique firm in Fort Lauderdale, Florida, regularly handles complex transactional and litigation matters throughout Florida. Brendan A. Sweeney, Esq., LL.M., is an AV Preeminent Martindale Rated Attorney, that has been recognized as a Florida Super Lawyer in 2019, Florida Legal Elite in 2019, and as a Florida Super Lawyer Rising Star in 2018, 2017, 2016, 2015, and 2014. If you have any Florida transactional or litigation questions and/or issues then contact Sweeney Law, P.A. at (954) 440-3993 immediately to protect your rights. www.sweeneylawpa.com.