FLORIDA'S LONG-ARM STATUTE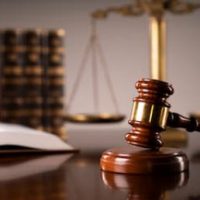 Synopsis of Personal Jurisdiction in Florida
Establishing personal jurisdiction in Florida is usually very simple. A Florida court has personal jurisdiction if the Defendant is a Florida resident. See Patten v. Mokher, 184 So. 29, 30 (Fla. 1938). For nonresident Defendants, a Florida court has personal jurisdiction if the Defendant is served with process while present within the state for a reason other than serving on a jury or as a witness, see Beverley Beach Props. v. Nelson, 68 So. 2d 604, 608 (Fla. 1953), if the Defendant waives its challenge to personal jurisdiction, see Solmo v. Friedman, 909 So. 2d 560, 564 (Fla. 4th DCA 2005), or if the or if the Defendant consents to a Florida court's jurisdiction, see Global 
Satellite Comm'n Co. v. Sudline, 849 So. 2d 466, 469 (Fla. 4th DCA 2003).
However, often establishing personal jurisdiction over a nonresident Defendant is not that simple. In many cases, Plaintiffs will look to establish personal jurisdiction over nonresident Defendants by using Fla. Stat. § 48.193 (2017) also known as Florida's long-arm statute. Personal jurisdiction is established using Florida's long-arm statute via a two-step process that was established in the seminal case Venetian Salami Co. v. Parthenais, 554 So. 2d 499, 502 (Fla. 1989). First, Fla. Stat. § 48.193 must authorize the basis of jurisdiction, and second, that basis must meet the constitutional requirement of due process. Id. 
The Range of Florida's Long-Arm Statute 
Holding a nonresident Defendant liable to personal jurisdiction under Florida's long-arm statute uses a two part test. To start, Fla. Stat. § 48.193(1)(a) sets forth specific acts that subject a Defendant to specific personal jurisdiction. This means the Defendant can only be sued within Florida for a claim that relates to or arises from the Defendant's activities in Florida. Some examples of these activities are:
Engaging in business;
Committing a tort;
Owning real estate;
Contracting for insurance;
Causing injury through solicitation of sales or services of products;
Breaching a contract; and
Conceiving a child (in paternity proceedings)
See Fla. Stat. § 48.193(1)(a).
Next, section 48.193(2) states if a Defendant engages in "substantial and not isolated" activities within Florida, then the defendant is subject to general personal jurisdiction. This is to say the Defendant can be sued within Florida for any claim, even one wholly unconnected to its Florida activities. Florida courts have held that "substantial and not isolated" means "continuous and systematic general business contact." See Achievers Unlimited, Inc. v. Nutri Herb, Inc., 710 So. 2d 716, 720 (Fla. 4th DCA 1998). For example, a corporation has continuous and systematic general business contact with Florida if it is incorporated in Florida or if it has its principal place of business in Florida. See Goodyear Dunlop Tires Operations, S.A. v. Brown, 564 U.S. 915, 919 (2011). This element of general personal jurisdiction is also known as the "minimum contacts" test.
Examples of Minimum Contacts
Determining whether a nonresident has sufficient minimum contacts with Florida to justify exercise of personal jurisdiction over the litigant requires analysis of the quality and nature of the responding litigant's actions. Sufficient minimum contacts can include telephonic, electronic, or written communications to Florida from any outside state without the need for the responding litigant to have been physically present in the state if the alleged cause of action arises from the specific communications. For example, a California resident's numerous telephone interviews with a Florida journalist established sufficient minimum contacts such that the California resident could reasonably expect to be hauled into court in Florida for allegedly defamatory statements he made for a story the California resident knew would be published in Florida. This shows that even a single act linking the Defendant with Florida may justify long-arm personal jurisdiction when the single act creates a substantial connection to Florida.
In a recent Florida case, the Florida court held that a Plaintiff could assert personal jurisdiction over his nonresident former wife who allegedly violated Florida's Security of Communications Act based on her alleged illegal recording of telephone calls in North Carolina placed by her former husband in Florida. France v. France, 90 So. 3d 860, 862 (Fla. 5th DCA 2012). The former husband's pleading, which alleged the intentional tort of a violation of Florida's Security of Communications Act, was held to properly allege sufficient jurisdictional facts required under Florida's long-arm jurisdiction statute because the illegal interception transpired where the intercepted statement was made. In reaching its holding, the court noted that Defendant's actions were not the "random, fortuitous or attenuated actions that courts seek to avoid pinning jurisdiction upon." Thus, attorneys will seek to establish the relevant actions as specific, intentional, and substantive.
Personal Jurisdiction and the Internet
The Internet has created new and complicated personal jurisdiction issues, which has evolved personal jurisdiction jurisprudence. In Hanson v. Denckla, 357 U.S. 235 (1958), the Supreme Court stated that "[a]s technological progress has increased the flow of commerce between [s]tates, the need for jurisdiction has undergone a similar increase." The Supreme Court likewise perceived that jurisdiction cannot be evaded "merely because the defendant did not physically enter the forum state." The formative federal case addressing the Internet's impact on the jurisdictional due process analysis is Zippo Mfg. Co. v. Zippo Dot Com, Inc., 952 F. Supp. 1119 (W.D. Pa. 1997).
In Zippo, the manufacturer of "Zippo" lighters brought suit in Pennsylvania against Zippo Dot Com, Inc., for trademark dilution, infringement, and false designation under the Lanham Act due to Zippo Dot Com, Inc.'s, use of the Internet domain names "zippo.com," "zippo.net," and "zipponews.com." The defendant sought to dismiss the complaint for lack of long-arm personal jurisdiction on the grounds that its contacts with Pennsylvania were almost exclusively via the Internet through the use of a company website. The court said, "the likelihood that personal jurisdiction can be constitutionally exercised is directly proportionate to the nature and quality of commercial activity that an entity conducts over the Internet." The court then defined a sliding scale test to govern whether to assert jurisdiction over a nonresident Defendant in an Internet circumstance. This sliding scale test looks to a website's features to place the website on a "spectrum of interactivity". At one side of the spectrum is a "passive" website in which "a defendant has simply posted information on an Internet [website] which is accessible to users in foreign jurisdictions." Such a passive website will not suffice for implementing personal jurisdiction over the nonresident owner or operator of the website. At the other side of the spectrum are active "situations where a defendant clearly does business over the Internet." When a Defendant purposefully avails itself of doing business in a state by doing business over the Internet and into that state, that Defendant can be subject to personal jurisdiction in that state. Lastly, in the center of the spectrum is the grey area where "a user can exchange information with the host computer," which requires an analysis of "the level of interactivity and commercial nature of the exchange of information that occurs on the Web site" before reaching a conclusion of whether personal jurisdiction is met.
Florida courts have not completely accepted the federal Zippo sliding scale framework; however, Florida courts have used the sliding scale as a part of their personal jurisdiction analysis. The Florida Supreme Court case of Wendt v. Horowitz, 822 So. 2d 1252 (Fla. 2002), addressed personal jurisdiction in the context of the Internet and is often used as a starting point for analysis. Here, the Florida Supreme Court provided that "in order to commit a tortious act in Florida, a defendant's physical presence is not required." The Court further expressly held that "telephonic, electronic, or written communications into Florida can form the basis of personal jurisdiction under Fla Stat. § 48.193(1)(b), if the alleged cause of action arises from the communications." Comparably, Florida courts have held that emails into Florida give rise to personal jurisdiction under Fla Stat. § 48.193(1)(b).
Other courts have found that a strict adherence to the Zippo test is likely to lead to inaccurate results, and Florida courts have agreed. The Florida Supreme Court, in Internet Solutions Corporation v. Marshall, 39 So. 3d 1201, 1216 n. 11 (Fla. 2010), allowed for the "active" and "passive" analysis of Zippo, to be a part of the analysis, but not the entire analysis. The court stated, in a specific jurisdiction case, that "the issues of whether [the Defendant] targeted a Florida resident, whether [the Defendant] purposefully directed her post at Florida, or whether [the Defendant's] website is 'active' or 'passive' could be properly considered in the due process analysis." Up until now, Florida courts have overall embraced the view that traditional personal jurisdiction analysis, whether general or specific, does not fundamentally change when the Internet is involved in the controversy. 
Points to Remember When Defending Long-Arm Personal Jurisdiction
Likely the Defendant will challenge the court's personal jurisdiction. When that happens remember these points. First, the complaint is only required to contain a short and plain statement of the ultimate facts showing the existence of jurisdiction. It does not need to contain a statement of the evidentiary facts. Second, if the Defendant submits an affidavit contesting the jurisdictional facts, the burden shifts to the Plaintiff to submit an affidavit with facts that support the existence of jurisdiction. Next, if the jurisdictional issue cannot be determined based on the affidavits, the judge must conduct an evidentiary hearing. Finally, the Defendant can waive the right to assert that the court lacks personal jurisdiction as a defense. For example, the defense is waived if the defendant files a pleading or a motion without asserting the court's lack of personal jurisdiction.
Florida's Long-Arm Statute can be a powerful tool to bring Defendants into Florida Court. Brendan A. Sweeney, Esq., LL.M., has litigated highly complex jurisdictional issues based upon  Florida's Long-Arm Statute on behalf of Plaintiffs and Defendants.
Sweeney Law, P.A. Regularly Handles Complex Florida Transactional & Litigation Matters
Brendan A. Sweeney, Esq., LL.M., of Sweeney Law, P.A., a boutique firm in Fort Lauderdale, Florida, regularly handles complex transactional and litigation matters throughout Florida. Brendan A. Sweeney, Esq., LL.M., is an AV Preeminent Martindale Rated Attorney, that has been recognized as a Florida Super Lawyer in 2019, Florida Legal Elite in 2019, and as a Florida Super Lawyer Rising Star in 2018, 2017, 2016, 2015, and 2014. If you have any Florida transactional or litigation questions and/or issues then contact Sweeney Law, P.A. at (954) 440-3993 immediately to protect your rights. www.sweeneylawpa.com.