FLORIDA CIVIL THEFT CLAIMS IN A CONTRACTUAL RELATIONSHIP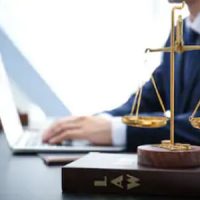 Civil theft, as defined in Fla. Stat. § 772.11, can be alleged by businesses and individuals in order to provide a civil remedy for a theft claim. This tort action is separate from a conversion action. A civil theft claim is more difficult to prove because a party must show that there is felonious intent to steal and the property must be identifiable. The standard for this is "clear and convincing evidence" which typically falls in the range of a preponderance of the evidence and beyond a reasonable doubt. If a plaintiff is able to prove civil theft, the recovery may be treble damages, attorney's fees and costs.
There are limited circumstances in Florida where a plaintiff can proceed with a civil theft claim when there is a contractual relationship between the parties. To prove civil theft, the plaintiff is required to show that the action goes outside and is an independent breach of the terms of a contract.
Many cases alleging breach of contract do not meet the standards of civil theft, therefore not qualifying for its remedy of additional damages. In order to recover any civil theft damages, those claimed by the Plaintiff must be separate and apart from the ones suffered as a result of the contract. Under certain circumstances, a plaintiff can allege breach of contract in addition to a civil theft, by simultaneously pleading and evidencing both the civil theft and breach of contract claims.
Courts began to address lawsuits that claimed damages for both civil theft and breach of contract about forty years ago. This new claim for civil theft could be alleged alongside breach of contract to open up treble damages for Florida businesses. The issue in Futch v. Head, was an agreement to pay a commission on the sale of a property. The court found that there was enough evidence of an enforceable oral commission agreement between a broker and a co-broker in order to determine a breach of contract and that the money was identifiable because it was delivered 'at one time, by one act and in one mass, or where the deposit is special, and the identical money is to be kept for the party making the deposit.'" 511 So.2d 314 (Fla. 1st DCA 1987).
The civil theft claim must prove a separate loss, apart from the terms of the contract that are not fulfilled. The case in Rolls v. Bliss involved a dispute between architects and builders in a construction project. The court found that where the compensatory damages for tort are identical to the contractual compensatory damages, then the compensatory damages and punitive damages for the tort are not recoverable.  408 So.2d 229 (Fla.3d DCA 1981).
If the parties are in a contract dispute over the money owed and no fraud is shown, then there cannot be a claim for civil theft. In Rosen v. Marlin, the Plaintiff sued Rosen for breach of contract, civil theft, and conversion involving a dispute over the profits of a property sale. The dispute was over money where one person owed the other money. The court determined that the breach was caused by a good faith belief that the party was entitled to the property and the requisite criminal intent necessary to form the basis for a claim of civil theft was, therefore, not present. While "fraud was pled, no finding of fraud was made," 486 So. 2d 623 (Fla. 3d DCA 1986). In cases when an amount of money for breach of contract is not identifiable, there cannot be a claim of conversion or theft which would open up the possibility for treble damages.
Civil theft cannot be alleged for recovery of damages when it is only a breach of contract claim. In Ginsberg v. Lennar Fla. Holdings, Inc., the plaintiff purchased a mortgage and then asserted various breaches of contract against the mortgagee. The court found that the defendant had not committed a breach of duty separately from the breach of contract and therefore, the tort action was meritless. "Where damages sought in tort are the same as those for breach of contract a plaintiff may not circumvent the contractual relationship by bringing an action in tort." 645 So. 2d 490, 495 (Fla. 3d DCA 1994).
The case of Gambolati v. Sarkisian, 622 So.2d 47 (Fla. 4th DCA 1993), demonstrates a claim where civil theft is not involved when there is a contractual relationship.  Sarkisian was seeking to enforce an obligation to pay money. The court determined that Gambolati was not required to pay to Sarkisian the monies he collected. Gambolati's breach of contract in paying a portion of the monies to Sarkisian did not constitute civil theft, because the claim lacked substantial evidence. Sarkisian's civil theft claim was deficient because the basis of the tort action was whether or not there was a contract, creating a bona fide contractual dispute negating a claim for civil theft.
The courts look to the terms of the contract, when the parties are in privity, to determine consequential damages that the parties may have as expressed in their contractual agreement. The court in Kay v. Katzen discussed whether a party is able to bring both claims for civil theft and breach of contract. This case involved breach of contract and civil theft involving bonuses as per the employment contract. The court denied the civil theft claim because it "was clearly a contractual claim, not a tort claim, and accordingly the actions for conversion, civil theft, and punitive damages did not lie." 568 So. 2d 960 (Fla. Dist. Ct. App. 1990).
When disputed property is involved in a valid contract case, the plaintiff must show an intentional act outside of the contract in order to have a civil theft claim. In order to succeed, the action must extend beyond the damages that would be expected from a breach of contract. The plaintiff, in Sanchez v. Encinas, 627 So.2d 489 (Fla. 3d DCA 1993), brought forth a claim to recover damages for breach of a contract and civil theft of a professional recording which was listed in the agreement. The courts declined the theft claim because the evidence showed a bona fide contractual dispute over the property in question, negating the intent required for a claim for theft.
A recent court decision describes the necessary criminal intent that the plaintiff must prove in order to establish the requisite intent for civil theft. Bayuk v. Prisiajniouk involved a family dispute regarding various items of property. To prove the civil theft claim it had to be shown that that Bayuk "(1) knowingly obtained or used, or endeavored to obtain or use, (2) Prisiajniouk's property (3) with the "felonious intent" either temporarily or permanently to: (a) deprive Prisiajniouk of her right to or a benefit from the property or (b) appropriate the property to Bayuk's own use or to the use of any person not entitled to the property. To establish her claim for civil theft, Prisiajniouk must also demonstrate that she has "a legally recognized property interest in the items [allegedly] stolen." Case No. 8:18-cv-00163-T-SPF (M.D. Fla. Dec. 30, 2019). The court determined that it was as a breach of contract, where there was "no identifiable account or piece of property from which money was to be paid, an action for civil theft did not lie," which lacked clear and convincing evidence of "an intricate sophisticated scheme of deceit and theft."
Oftentimes, parties seek to profit where a party to a contract attempts to evade the terms by making a claim for economic loss. In an attempt to limit these contractual privity actions, the courts bar actions that claim only to recover economic damages in tort. A civil theft claim was brought forth in in Gilman Yacht Sales v. First Nat. Bank of Chicago, to decide an action for breach of a brokerage contract. In that case, the plaintiff was alleging breach of contract and civil theft for a commission against the purchaser of a vessel. The court declined to the claim for civil theft since the economic loss rule applies as a bar to a statutory action for civil theft.
When a plaintiff cannot prove substantial factual or legal support in a civil theft case, the claimant can be liable for legal fees and costs to the opposing party. In a recent case in the District Court, Island Travel & Tours Ltd. Co. v. MYR Indep., Inc., the court ruled on a defendant's motion for attorneys' fees.  The defendant had previously proved the plaintiff lacked evidence of criminal intent, yet the trial court denied the defendant's request for attorneys' fees.  The District Court reversed, concluding that since the civil theft claim was "without substantial fact or legal support under the Fla. Stat. § 772.11, and the defendant should be awarded attorneys' fees". 3D16-2085, 2020 WL 5223767 (Fla. 3d DCA Sept. 2, 2020).
Before filing a claim for civil theft, the Plaintiff is first required to make a written demand including the amounts owed or treble damages. The Defendant then has 30 days to respond. This is a prerequisite to filing in order to encourage settlements. If there is no response or settlement within (30) days, then the Plaintiff can file a complaint. If a response received, then the Defendant is served with a written release of civil liability for the specific act of theft. It is important to note that the civil theft claim statute of limitations is five years, which starts from the time of the conversion or when the conversion should have been discovered.
Civil theft claims in contractual relationships are quite complex and vary with each case. Those with extensive litigation experience and knowledge in Florida civil theft can assist in navigating this area of law. It is imperative to seek guidance and advice from a qualified expert, who can assess your individual needs.
Brendan A. Sweeney, Esq., L.L.M., of Sweeney Law, P.A., a boutique firm in Fort Lauderdale, Florida, regularly handles complex litigation that involves civil theft claims throughout Florida. Brendan A. Sweeney, Esq., LL.M. is an AV Preeminent Martindale Rated Attorney, that has been recognized as a Florida Super Lawyer in 2020 and 2019, Florida Legal Elite in 2020 and 2019, and as a Florida Super Lawyer Rising Star in 2018, 2017, 2016, 2015, and 2014. If you have any questions and/or issues regarding civil theft claims then contact Sweeney Law, P.A. at (954) 440-3993 immediately to protect your rights.