Differences Between Latent And Patent Construction Defects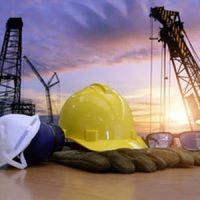 In the world of construction, a defect is not just a defect. Rather, there are different kinds of defects, and the kinds of defects on a project can affect the rights, remedies, and relief that all parties in the construction process can receive.
Is there a Defect?
One big problem is that parties often argue over whether something is a defect or not–parties may feel that something that is not exactly up to contractual specifications are minor, inconsequential, or even an improvement over the stated requirements in the contract.
Patent Defects
One kind of defect is a patent defect. A patent defect is a defect that is readily and easily observable. If a building is supposed to have 3 rooms and it has 4, or it is supposed to use environmentally friendly materials, but it does not, these would be patent defects. Your regular inspector can often find patent defects.
Note that a patent defect isn't always something that is wrong with the property, or which makes it unusable–it may just be something that doesn't conform with the requirement of the contract.
Latent Defects
Latent defects are things that cannot be seen or which are not readily observable-sometimes, not even by an inspector. You may only observe the effects of the defect, at first. For example, you may notice that the property is warmer than it should be. Only afterwards, you realize that the HVAC or AC unit was improperly installed.
Latent defects can be dangerous, because they can create problems over a long period of time, before they are discovered. Imagine a pipe that isn't properly installed. The leak that results may be so small or so slow, that the effects aren't realized until months or even years pass. Even if you did a complete inspection, you may not even find the latent defect, as the problems caused by the defect, may not even be problems immediately upon completion of the project.
Time Problems
Because latent defects may not be discovered until years after the problem starts, it may even be hard to determine who is liable or responsible for the defect.
You also can have statute of limitations problems. The law says that a claim for latent defect must be started within 4 years of when the defect could have been or should have been discovered. That means property owners, when faced with potential problems, need to be diligent in seeing what the cause of those problems may be, as the problem could start the 4-year "clock." to file a claim.
How Defects are Handled
How both of these kinds of defects are handled, will largely depend on your construction contracts. As a general rule, the law will hold the owner, or a homeowner, or whoever is receiving the property, responsible for the discovery of patent defects.
However, even with latent defects, a builder, contractor or seller of property, will have to disclose any known latent details to the buyer.
Our Fort Lauderdale construction attorneys at Sweeney Law P.A. at 954 440-3993 can help if there is a problem with your construction project.
Sources:
c-link.com/blog/latent-vs-patent-defects/
leg.state.fl.us/Statutes/index.cfm?App_mode=Display_Statute&URL=0000-0099/0095/Sections/0095.11.html