COVID-19 Lawsuits – Liability Concerns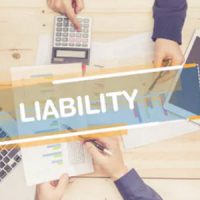 As businesses begin to resume operations in some parts of Florida and in other states across the nation, consumer health and safety concerns in light of COVID-19 are presenting new questions and posing new challenges. Among these questions and challenges is how litigation based on COVID-19 will be handled. According to a report in the American Bar Association (ABA) Journal, the courts have already seen almost 800 new lawsuits based on COVID-19, most of which have been filed by prison inmates seeking release based on prison conditions.
In Florida and across the United States, business liability related to the COVID-19 is one current issue that state and federal officials have begun to address. At both the state and national level, some legislators are considering laws that may shield businesses from potential liability in the wake of these concerns.
Federal Legislation Considerations 
Reuters has reported that top Republican legislators and the Trump Administration are seeking protections for businesses from COVID-19 related lawsuits, while Democrats have expressed concern over how such laws would affect employees and COVID-19 patients. Business groups, according to this report, are seeking laws that provide protections from COVID-related as long as the affected businesses comply with applicable government health and safety guidelines.
State Legislation Under Consideration
Early in May, the Tampa Bay Times reported that Governor DeSantis is considering supporting legislation at the state level that will protect businesses that comply with the guidelines established in the Governor's executive order from lawsuits related to COVID-19 infections.  According to this news report, the state legislation being considered would go beyond protecting just nursing homes and assisted living facilities, which have been recognized as COVID-19 hotspots in Florida and other states. (According to a recent Bloomberg report, six state governors have already issued executive orders to shield nursing homes and other health care providers from civil liability for death or injury to COVID-19 patients; NBC news reports that, in addition, six other state governors have issued executive orders that provide protection from lawsuits to health care providers).
The legislation being considered in Florida would not shield businesses from liability in the event of their gross negligence, the Tampa Bay Times reports. "Gross negligence" is a tort law term that generally refers to conduct more extreme than conduct that would give rise to liability for basic negligence.
A specific definition of gross negligence is provided in a Florida statute that applies to determine when punitive damages may be awarded in a civil action. (Punitive damages are damages that may be awarded as punishment for conduct, or to deter future similar conduct by the defendant).  Under Florida law, gross negligence is defined to mean conduct that is so  reckless or wanting in care that it constitutes a conscious disregard  of or indifference to the lives, safety or rights of others.
The federal and state responses to COVID-19 concerns affecting businesses will continue to evolve as business operations begin to open up, employees go back to work, and customers and consumers begin to frequent business establishments again. If you have questions or concerns related to these responses, contact a Fort Lauderdale business lawyer at Sweeney Law.
Resources:
reuters.com/article/us-health-coronavirus-usa-congress/u-s-republicans-push-for-coronavirus-lawsuit-immunity-for-business-idUSKBN22D5MG?il=0
bloomberglaw.com/health-law-and-business/coronavirus-liability-shields-for-nursing-homes-only-go-so-far
abajournal.com/news/article/nearly-800-covid-19-lawsuits-have-been-filed-according-to-law-firms-tracker
tampabay.com/news/health/2020/05/01/florida-republicans-want-to-shield-businesses-from-covid-19-lawsuits-lawyers-are-pushing-back/
https://www.sweeneylawpa.com/marriage-based-employment-discrimination-in-florida/