Contracting on Subrogation Issues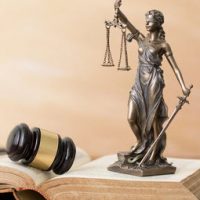 Subrogation (Generally)
Subrogation is the concept of taking on the legal rights of another party. It is often a concept present in insurance claims and creditor issues. Subrogation frequently occurs in the realm of litigation when one party takes another's right to bring suit. For example, subrogation can occur when an insurance company pays a policyholder for an injury inflicted by an opposing party. In turn, the insurance company can sue the opposing party to collect on the policy proceeds paid out to the insured party. Subrogation, however, is not limited to insurance. Subrogation is often at issue in construction contracts. It is important to know the implications of subrogation terms when making a deal with a contractor.
Subrogation in Construction Contracts
Subrogation is mainly seen in construction contracts under the "waiver of subrogation term"  The following is an example of a construction subrogation term:
Waiver of Subrogation. Without affecting any other rights or remedies, the Building Owner waives subrogation rights as it relates to this construction project. The owner's risk insurance policy will pay the amount in losses to the Building Owner. The insurance company is not permitted to sue the Contractor to cover the amount paid to the Building Owner in losses.
The waiver of subrogation term prevents property insurance companies from "stepping into the shoes" of the aggrieved party. If a contractor causes loss to some aspect of the building, a property insurance company will pay insurance proceeds to the policyholder.  The proceeds enable the property owner to use the money as a means to make himself whole. However, there still exists a right of claim between the contractor and the property owner.  If subrogation is not waived, the insurance company can sue the contractor and reclaim the proceeds paid out to the property owner.
Important Considerations When Contracting Over Subrogation Terms 
One benefit of subrogation waiver is that the insured party collects the proceeds as a result of loss and does not have to engage in litigation. Litigation is often costly and the insured party can open themselves up to additional claims. It is important to note that some insurance policies require the right of subrogation as a term of coverage. So by signing a construction contract that waives subrogation, you may create a breach with your insurance policy. If loss of property does occur, it is quite distressing to discover a material breach of your insurance policy and an inability to comply with your construction contract. It is wise to consult an attorney before waiving subrogation rights.
Florida Construction Law Attorney
A construction contract is an integral part of your project. It is imperative that it is well-crafted to suit your best interests and unique construction needs. Protect your construction project and your money. Do not agree to terms outside of your best interests. Contact us now at Sweeney Law, P.A. for a consultation.
Resource:
law.cornell.edu/wex/subrogation