CONSTRUCTION DELAYS IN FLORIDA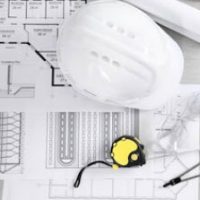 Construction delays, while not inevitable, are generally common. For example, weather issues can cause many construction projects to be delayed for an unspecified period of time. Regrettably, whatever the cause of the delay, work must be stopped, and with that comes a cost. Sometimes that cost is not just financial, it creates a domino effect of delays because the contractor must reschedule and re-coordinate with the subcontractors for this particular project, and possibly other projects in the future. Occasionally, contractors may be able to receive compensation for these delays, if it can be proven that the delay was caused by another individual or entity. Likewise, homeowners can be compensated for delays caused by the contractor if no valid excuse for the delay exists. It is also important to note that an additional issue can arise during a construction contract dispute if there are competing claims of delays, referred to as concurrent delays.
Delays to construction are usually proven by delays to the critical path of the schedule. If there is a delay to the critical path, there will be a delay to the substantial completion date of the project. This substantial completion date is significant because a delay to this date can activate an owner's assessment of liquidated damages against the contractor and the contractor's claim for extended general conditions.
There are two general categories of construction delays. From a legal perspective, one of the primary issues that must be addressed when dealing with a construction delay is whether or not the delay had a 'legitimate cause'. Basically, the two types of construction delays are: excusable delays and inexcusable delays. The language of these terms is based around contractors.
An excusable delay in construction is a type of delay that was out of the control of the contractor, one which they could not avoid from happening. There are specific excusable delays that are normal in the industry, such as acts of God, floods or fires, changes by the owner that impacted the project's timeline, as well as any errors or omissions by the owner or purchaser that caused the project's delay or failure. Moreover, if the contract is very specific as to what is being constructed, either party can specify in the document any delays they find excusable or inexcusable. These types of delays are generally compensable, meaning that either party is reimbursed for the delay in some way, whether it be by time or money, though, if the delay is outside of the control of the party, the cost will typically be absorbed by both.
There are also several delays that parties find to be inexcusable, or not compensable. These types of delays are the result of one party's action or inaction, and could have been avoided had more care been taken or attention paid to the practice at hand. These types of delays include inability to perform by the contracting crew or subcontractor, poor product result, mismanagement, and failure to adhere to the timeline notwithstanding any exigent circumstances. In any of these situations, there is normally a party who will be required to pay or provide another service in order to make up the difference. Consequently, an owner may bring a claim against a contractor for actual damages, for everything from loss of profits to liability insurance and loss of equipment rental costs.
Furthermore, concurrent delay refers to a situation where a delay to completion is instigated by two or more events. Where all of the contributing events are the responsibility of one party, this person or entity is usually liable. However, where the delaying events are caused by different parties, disputes can and often do arise. Concurrent delays have become a standard tactic among property owners to avoid being billed for extended overhead, change orders, and similar claims affecting project completion date. Conversely, contractors can use concurrent delays to prevent being penalized by liquidated damages and to recover extra costs related to the problems or delays. In this way, a concurrent delay argument will need the backup of a good current construction schedule which demonstrates how the contractor was affected by decisions by the property owner or vice versa.
Finally, clauses in a contract or subcontract that assert that the contractor is not entitled to recover its costs resulting from delay are common. The enforceability of these clauses differs depending on the state law that is applicable. Notably, in Florida, no damage for delay clauses do not prevent claims for damages due to delay that is caused by any action or inaction of an owner that affects or obstructs the timely completion of the work.
Sweeney Law, P.A. Has Vast Experience With Construction Delays
Brendan A. Sweeney, Esq., LL.M., of Sweeney Law, P.A., a boutique firm in Fort Lauderdale, Florida, regularly handles complex litigation that concerns construction delay claims throughout Florida. Brendan A. Sweeney, Esq., LL.M. is an AV Preeminent Martindale Rated Attorney, that has been recognized as a Florida Super Lawyer in 2019, Florida Legal Elite in 2019, and as a Florida Super Lawyer Rising Star in 2018, 2017, 2016, 2015, and 2014. If you have any questions and/or issues regarding construction delays contact Sweeney Law, P.A. at (954) 440-3993 immediately to protect your rights.
www.sweeneylawpa.com.