Condominium Transfer Fees in Florida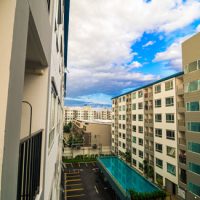 Moving into a new home involves many costs – some anticipated and some unanticipated – for both homeowners and rental tenants. Anticipated costs may include such items as relocation expenses and insurance. Other costs, such as renovation costs and expenses for new furnishings and fixtures, can be anticipated or unexpected.
For any Florida condominium buyer, one fixed cost that can be anticipated is a transfer fee. In general, transfer fees are most commonly thought of as amounts charged each time a condominium unit is sold, although they may also apply to Florida leases and subleases. While often not significant in terms of amount, at least within the context of the many costs associated with a condominium purchase, Florida condominium buyers (and renters) should nevertheless be aware of the limits imposed on transfer fees under state law.
Limitation on Florida Transfer Fees 
Florida law specifically provides that a transfer fee may not be charged by a condominium association on any transfer (including a sale, mortgage, lease or sublease) of a condominium unit unless:
the association is required to approve the transfer, and
the fee is provided in the condominium's declaration, articles or bylaws.
Importantly, the amount of the fee can be designated by the condominium in advance, but cannot exceed $100. The fee is charged per applicant, and a husband and wife or parent and dependent child are together considered as one applicant.
There are exceptions and clarifications under state law regarding transfer fees when it comes to lessees and leases. Under the Florida condominium law:
where a lease or sublease is involved, no transfer charge is allowed if the lease or sublease is a renewal or a sublease with the same tenant or sublessee.
a condominium association can still require lessees to pay security deposits, if this is authorized its declaration or bylaws
Inflated Condominium Transfer Fees 
Allegations that a Brickell condominium association charged fees in excess of the amount allowed by law made the news last fall.  A lawsuit filed against the condominium association claimed that the association overcharged future residents by imposing two excessive fees: a screening and application fee of $150 and a $200 move in and move out fee, according to the Miami Herald. In that case, a class action lawsuit was filed, and the condominium association agreed to settle the lawsuit and pay up to $300,000.
Complaints against condominium overcharges for transfer fees are not new. In 2016, nearly half of the application fees for condominiums exceeded $100 in Miami-Dade County, according to the Miami Herald. At that time, Miami, Miami Beach, and Aventura were among the cities with excessive fees and the most condominium units listed for sale. In Fort Lauderdale, 12 percent of the condominium listings for sale at that time were charging excessive fees.
Buying a new Florida condominium residence is an exciting venture but one that comes with both rights and responsibilities. For a full understanding of these rights and responsibilities, along with the fees that are associated with the purchase of a condominium in South Florida, contact Sweeney Law to speak with a knowledgeable and experienced Fort Lauderdale real estate lawyer.
Resources:
miamiherald.com/news/business/real-estate-news/article81430117.html
miamiherald.com/news/business/real-estate-news/article234887852.html
https://www.sweeneylawpa.com/specific-performance-for-contracts-concerning-the-sale-of-florida-real-property/