Common Contractual Terms That Can Create Big Problems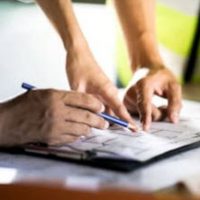 If you enter into a construction contract, it can be easy to focus on the construction related terms and conditions, and give short notice to the more legal aspects of the contract. Some terms are used over and over again in construction law contracts, yet builders often overlook these provisions. Here are some common provisions in construction law contracts that should not be overlooked.
Liquidated Damages
Liquidated damages set the damages between the parties at a given amount, in the event there is a breach. In other words, all that has to be proven is that the contract was breached—so long as it was, the damages are set in the contract as liquidated damages.
On the one hand, liquidated damages can be good. They can make it easier to prove damages if your agreement is breached. On the other hand, they can be bad—if you are the party breaching the agreement, the other side could obtain more than what their actual damages actually are or were.
Indemnification
If you agree to indemnify the other side in your construction law contract, you are agreeing to hold them harmless for any suits or claims brought against them by any third parties. You are kind of acting like an insurer (when it comes to lawsuits or legal claims) to the other side.
If you agree to an indemnity clause, you should try to limit your indemnification to claims and lawsuits that indemnify the other side from their own negligence. In other words, you don't want to have to protect or pay a claim for the other side, when it is the other side that caused the problem that led to the lawsuit or claim.
Consequential Damages
Consequential damages are damages that are not directly related to the contractual breach, but which flow from the breach of the agreement. For example, if an owner claims that you as the builder performed work in a substandard way, normal damages would be the cost of repairs, or money paid under the contract (or a refund of that money).
However, consequential damages could allow the owner to sue you for loss of business profits, loss of income, or loss of other financial opportunities that the owner claims are a result of the substandard construction.
As a builder, allowing yourself to potentially be liable for consequential damages, can increase the amount you owe for breach of a contract to an amount way beyond what was actually paid for the construction work, or the value of any replacements or repairs.
Early Termination
If a party insists on being able to terminate a construction project early, and without penalty, be certain that it also includes a requirement for the contractor or builder to be paid for all work performed up to the time of termination.
Call our Florida construction attorneys at Sweeney Law P.A. at 954 440-3993 for a consultation or help with your construction law contracts and agreements.
https://www.sweeneylawpa.com/substantial-completion-doctrine-in-florida/