Common Construction Insurance Disputes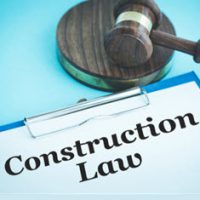 Businesses in the construction industry engaged in construction projects are wise to carry construction insurance to protect it as well as their workers from risks. Obtaining construction insurance has become a routine occurrence as part of the construction process. Construction companies do not think twice as it is normal for owners to require it and other entities that work on the project will expect to receive coverage. Given the many moving parties involved in a construction project, a dispute regarding the insurance can easily arise. Knowing how to avoid or knowing how to cure a dispute can save you thousands of dollars and possibly avert a legal dispute.
Construction Insurance
Construction insurance is a type of insurance policy that covers damage to or destruction of a building while it is in progress. There are many subsets of construction insurances. One type of construction insurance is called the Contractors' All Risk Insurance or CAR. CAR insurance is a non-standard insurance policy providing coverage for the two main types of risks on construction projects (1) property damage and (2) third-party injury or damage claims. CAR insurance is common for construction projects such as buildings, water tanks, treatment plans and airports. Standard construction insurance is general liability insurance, which provides against lawsuits and financial obligations resulting from site accidents. Another common type of construction insurance is workers' compensation insurance, which is obtained through the state or privately. Workers' compensation helps cover medical costs and a percentage of lost wages for employers who become ill or injured as a result of work. Although general liability and workers' compensation are basic forms of insurance, having additional CAR policy can help bridge gaps in coverage and it helps avoid future legal disputes.
Common Insurance Disputes
Insurance disputes can arise in various stages of the claims process. One basic source of a construction insurance dispute is determining the meaning of the definitions written into the insurance policy. The definitions of terms in the insurance policy frequently determine what policy covers and what it does not. Disputes can also arise from what the insurance companies require as proof of injury or damage to begin processing a claim. Some insurance companies enforce a burdensome claims process just to discourage claimants from receiving benefits.  Contractors and subs that are being asked to submit generally hard to obtain evidence can find themselves in a dispute regarding process. Another common dispute is about coverage and whether a certain injury or damage is even covered at all.
Your Florida Construction Law Attorney
Before signing on to a construction insurance policy, contractors and subs should be aware of the coverage terms and the process by which claims are made. The first step is to hire an experienced construction law attorney who can guide you through signing a policy and the insurance claims process. An experienced attorney can also advise you on possible risks and advantages. Attorney Brendan A. Sweeney is an experienced construction law attorney with years of experience advising on construction law issues. Contact us for a consultation.