Buying a Business? Make Sure You've Investigated Everything Fully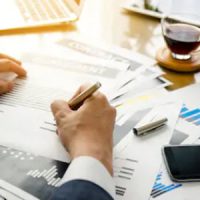 The purchase of a business can sound like a fast track to success. After all, everything is up and running, there is a name, process, client base and reputation that already exists, and all you have to do, seemingly, is to continue to steer the ship in the right direction.
But there are a lot of legal hurdles that you need to clear when you are buying a business. The failure to account for the details and legalities, can make what should be a very exciting and profitable time, into a disaster.
What is Being Bought and Sold?
Have you thought of what you are buying?
Before you just say "the business," what does that actually include? You need to have a discussion about whether or not your business purchase includes things like, for example, intellectual property—can you use the slogans, graphics, musical jingles, or printed materials the prior owner used?
For that matter, can you actually continue to operate the business in the same name as it operated under prior? This isn't always the case. Sometimes, someone may purchase the assets and property of a business, but not the business itself.
Are you buying the debts or lawsuits of the prior business? You may not want to, but you do need to say whether those will remain the obligation of the prior owner or not.
Trade Secrets
Most businesses have invaluable trade secrets and customer lists. You need to see if that is included in the sale of the business.
If the prior owner has a list of 1000 customers and clients, but wants to keep them for him or herself, that lowers the value of what you are purchasing. If the business has proprietary processes, forms, software, methods, or sources, the value of the business is much less, if those aren't included.
Employees and Their Contracts
If the business has employees, and those employees have contracts for employment, or not to compete, are those contracts applicable to you after you purchase the business? Or are they void? Much of that will depend on what those contracts say—get them reviewed so you know beforehand what your employees are and are not bound by.
Other Factors to Consider
What is the status and condition of equipment? Is the prior owner up to date on lease payments? Are there claims or lawsuits coming in the future? Are there accounts outstanding to be paid, and will you be able to collect on them, and keep them when paid, or do they belong to the prior owner?
Is the business even operating in compliance with government legal regulations? That may include being compliant with licenses, zoning ordinances, advertising laws, or the qualifications or licenses of staff and employees.
Much of these questions can be answered in the due diligence period. Don't skimp on that; make sure you have a full chance to review books and records, and get professional help if you aren't qualified to do that.
Buying or selling a business? Our Fort Lauderdale business lawyers can help. Call our business and corporate law lawyers at Sweeney Law P.A. at 954-440-3993 today.
Sources:
investopedia.com/terms/d/duediligence.asp
sba.gov/business-guide/plan-your-business/buy-existing-business-or-franchise