Building Code Considerations When Rebuilding After A Storm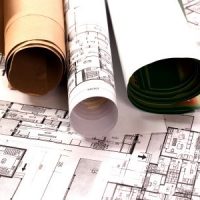 After a storm comes through, if the storm is one that does any damage, a property owner likely has a lot of things on his or her mind. The first will likely be fixing the property, but few will give thought to how to accomplish that while staying in compliance with building codes.
Documenting the Damages
First, it is important to document damage to the property. Every property owner has the dilemma of needing repairs immediately, but at the same time knowing that you could be jeopardizing insurance coverage if you fix property without insurance's permission, or without giving insurance the chance to review the property to see if the losses will even be covered.
Habitability and Code Concerns
But aside from the insurance issues, there are safety and building code concerns as well. The first thing you should do is check to ensure that property is not so damaged that it is uninhabitable or unsafe for you, or for any tenants that are in the property. Building codes prohibit occupancy of any uninhabitable or unsafe structures.
Remember that after a storm, inspectors may not be available to determine the habitability or safety of your property. You may want to make sure that you have contractors on call, or at least, that you have places to go, or to run your business, after a storm until construction help can arrive.
System Repairs
If a "system" on your property needs repair, you may have a bigger problem than you think. A "system" is generally anything structural, mechanical, or which has to do with electricity, wiring or plumbing, but it can encompass more than that. Remember that if you sustain damage to a "system," that building codes often require that the entire system be brought up to code—in other words, you may not be able to just do a quick fix on damage to the property. This can be a particular problem for older buildings.
In addition to the cost of replacing or upgrading entire systems and structures, you should account for the time that you may have to relocate, or reduce business operations, while such upgrades or repairs are being conducted.
Permits and Licensure
Remember also that even if there is no system involved, and even if everything is up to code, many repairs require licensed contractors. Don't assume that licensure requirements don't apply just because damage was caused by a storm.
Again, one benefit to having contractors and construction personnel on call after a storm is to tell you if you need a permit to do certain work. If not, you can commence repairs immediately, but if so, you may have to deal with long waits and reduced service personnel at government offices immediately after a major storm.
Call our Fort Lauderdale construction attorneys at Sweeney Law P.A. at 954 440-3993 for help if there are construction related legal problems after a storm or after your property sustains damage.