Avoid Unenforceable Construction Liens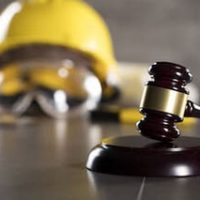 Florida law permits contractors to file a claim against a property for work completed or for services furnished for which payment has not been made.  The law is a rigorous one with strict filing deadlines and notice requirements. Contractors who do not follow the timing and notice requirements may be headed for forfeiture of their rights under the lien law.  In addition, combining claims with other contractors can cause unenforceability issues that are not usually contemplated. 
Timing & Notice  
Florida's construction lien law provides certain deadlines based on the claimant's role in the construction.  All claimants must provide notice to the owner no later than 90 days from the last day labor or supplies were delivered. In turn, within 10 days of the request, a general contractor must furnish a list of all subcontractors and suppliers who worked on the project.  Failure to furnish a list of subs and suppliers will result in possible legal penalty and forfeiture of a challenge to the lien. Missing the deadline to file a mechanic's lien or failing to make adequate notice is detrimental to one's claim.
Priority of Liens 
When multiple parties claim a security interest against a property, a priority must be set to meet the rights of the claimants.  That is where the issue of priority arises.  For example, if a prime contractor files a claim against a property, followed by a subcontractor who did a survey of the land, then the prime would be entitled to recover first.  That is because according to the lien law, liens attach based on the time of notice or the time the lien was "recorded."  However, in the event the prime contractor does make notice, the lien will only attach when the claim is recorded.  This provides an incentive for contractors to race and properly file and give notice for their claims.
Aggregation  
A lien is considered defective when it is improperly aggregated.  In certain circumstances, contractors will combine their lien claims and file as one.  However, a court can find such a lien claim defective if the work completed or the services furnished are disparate. As a result, the court can refuse to enforce the lien if the interests in the claim substantially differ.  To avoid an aggregation issue, it is best to file early and file as a singular entity.
Contact an Attorney Today for Help
Parties must carefully adhere to the Florida lien law in order to make a successful claim. Sweeney Law, P.A. has years of experience advising clients on the lien law and its many nuances.  Fort Lauderdale construction lawyer Brendan Sweeney is highly experienced in the processes and will guide you with knowledge and skill.  Contact us now for a consultation.
Resource:
leg.state.fl.us/statutes/index.cfm?App_mode=Display_Statute&URL=0700-0799/0713/Sections/0713.06.html
https://www.sweeneylawpa.com/osha-enforcement-and-florida-state-construction-safety-laws/