Attorney Brendan Sweeney featured in the September edition of the Broward County Bar Barrister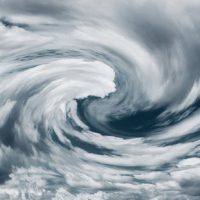 HURRICANE RELATED FRAUD
What do hurricanes and general contractors have in common? Bad ones can put Florida homeowners in a really tough spot. And, combined with a bad contractor, it can leave a homeowner in a disastrous situation.
Florida is a hotbed for destructive hurricanes and unscrupulous contractors. Often, such contractors exploit homeowners who suffered property damage to fraudulently obtain excess money from federal relief funds.
In the wake of Hurricane Katrina, the U.S. Department of Justice started the National Center for Disaster Fraud to combat criminals seeking to manipulate people during vulnerable times. The center develops and advances the detection, prevention, investigation, and prosecution of fraud connected to natural and man-made disasters, and it supports victims of such fraud. More than 20 federal, state, and local agencies work with the center, often ensuring that complaints reach the appropriate agency for investigation. Homeowners whose property is damaged by a hurricane or other natural disaster, should follow these DOs and DO NOTs when hiring a contractor:
DO NOT accept work from unsolicited parties or those who say they repair property at a discount with leftover supplies from another job.
DO have the insurance company assess the damage prior to ordering repairs to guarantee that the work will be covered under the policy.
DO NOT negotiate or contract with a contractor before verifying their license from the Department of Business & Professional Regulation and the county construction licensing board. A licensed contractor can be looked up and verified on the department's website (www. MyFloridaLicense.com).
DO get at least three written, itemized estimates or bids on repairs.
DO NOT hire a contractor that is not bonded. Make sure to verify with the bonding agency.
DO establish proof of insurance and confirm with the insurer that its policy is current.
DO NOT pay the entire amount of a repair up-front. In fact, be wary of contractors asking for more than 10 percent up front. Florida law requires a contractor to apply for a permit within 30 days and start work within 90 days if more than 10 percent of the contract is collected up front.
DO read the entire contract, with the fine print, before signing, and confirm that the contract contains the mandatory "buyer's right to cancel" (within 3 days) terms.
DO NOT sign a certificate of completion or present final payment until content with the work performed.
Contractors are not the only professionals that Florida home-owners need be wary of. Disreputable public adjusters have also been known to scam property owners after natural disasters.
It is important to know that public adjusters are barred from charging more than 20 percent of the insurance claim payment on claims not based on a declared emergency and 10 percent of the insurance claim payment on claims based upon a declared emergency for claims submitted in the first year after the declaration of the emergency. Though, these fee caps pertain only to residential property insurance policies and condominium unit owner policies. The fee cap is the same on re-opened or supplemental claims. The public adjuster's fee may not be based upon any payments made by the insurer to the insured before to the time of the public adjuster contract.
Also note that an insured or claimant can cancel a contract with a public adjuster without penalty or obligation within 3 business days after the date it was executed or within 3
business days after the date the insured or claimant told the insurer of the claim, whichever is later. The adjuster's contract needs to reveal to the insured or claimant his or her right to terminate the contract and must advise that the notice of cancellation has to be submitted in writing and sent by certified mail, return receipt requested, or other form of mailing which provides proof, to the public adjuster's address specified in the contract. However, during any state of emergency as declared by the Governor and for a time of 1 year after the date of loss, the insured or claimant will have 5 business days after the execution date to cancel a contract with a public adjuster.
Overall, Florida property owners need to be even more careful during these times of disaster. Criminals posing as professionals will attempt to take advantage of the unalert. Anyone who believes they are the victim of one these fraudsters should contact a legal representative as soon as possible.
See page 11 for original article – https://www.browardbar.org/wp-content/uploads/barrister/2019/sept/September2019Barrister.pdf