Attorney Brendan Sweeney featured in the October edition of the Broward County Bar Barrister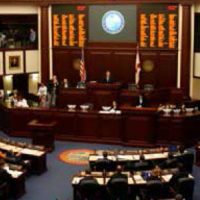 After the most recent Florida Legislative session roughly 200 bills were passed to seek the Governor's approval. Allow this to be a highlight for a few of particular significance.
The House passed HB1253 to allow Attorney General Ashley Moody access to a database of patients' opioid prescriptions so that she—on behalf of the State, can proceed with a lawsuit against Walgreens and CVS for the negligent selling of opioids. This bill will allow all state lawyers access to the Florida Department of Health's database of patients' opioid prescriptions.
In a call back to prior articles I've written, HB 7015/SB 182 was signed. This bill repeals the ban on smokable marijuana for medical purposes. Of course, smoking in public or at private businesses is still prohibited subject to the state's cigarette smoking ban. Also, minors will only be able to ingest their medicinal marijuana in smokable form if their condition is terminal. However, this should be viewed as another step in marijuana lobbyists push towards full legalization.
For those interested in real estate or tax law, HB 7123 was passed. This bill reduces the sales tax on commercial leases from 5.7 percent to 5.5 percent. The bill aims to provide tax relief to the people affected by Hurricane Michael and aid in preparation for the upcoming hurricane season.
One very important change concerning criminal law was HB 107. This bill makes driving while texting a primary offense. This allows law enforcement to stop motorists solely for the offense of texting while driving. It also prohibits the handheld use of a cell phone for any purpose in school zones and construction zones.
In the areas of insurance and construction law, HB 7065 limits attorneys' fees in disputes over assignment of benefits (AOB) between insurance companies and contractors and authorizes policies that aren't subject to assignment of benefits. Overall, this establishes important consumer protections for property insurance policies by setting forth requirements for the execution, validity and effect of such agreements, and creating a formula that will determine which party, if any, receives an award of attorney fees should litigation related to an assignment agreement result
in a judgment. This reform bill is expected to curtail the exponential growth in AOB abuse that has contributed to rising insurance costs for Floridians.
Some other bills of note that passed are HB 771 and HB 453. HB 771 prohibited local government entities from adopting or enforcing ordinances and regulations relating to single-use plastic straws for the next five years. HB 453 allows county or municipality governments to regulate the operation of micromobility devices (e.g. for-rent motorized scooters).
With an eye to the future, the next major bill going through the legislature from the purview of attorneys should be SB 328. This bill purports to increase the jurisdictional limit for civil county courts from $15,000 to $30,000 and then possibly $50,000 two years afterwards. Proponents of the bill state that this adjusts for inflation since the jurisdictional limits were set in the 1990's. The Supreme Court has recommended that the limit be raised to $25,000.
Opponents of the bill believe that the number should be closer to the $25,000 recommendation and are against the $50,000 jump thereafter without further proof of its need. The bill also allows Supreme Court justices to be able to work remotely away from Tallahassee, and trial judge candidates who run unopposed would have their filing fees refunded. It will be an interesting bill to monitor in the upcoming legislative session.
See page 9 for original article – https://www.browardbar.org/wp-content/uploads/barrister/2019/oct/October2019Barrister.pdf