Watch For Clawback Lawsuits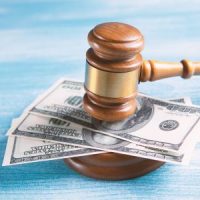 If your business is doing well, the last thing on your mind may be bankruptcy, or ending up in bankruptcy court. So how is it that you are being sued by a bankruptcy trustee in bankruptcy court? Yes, you can end up in bankruptcy court, even if you're not actually in bankruptcy. Here's how, and why it happens.
Watch for Payments
Let's say that one of your vendors is filing for bankruptcy, but you have no idea that's what they are planning to do. They owe you some money, and they pay you. You think nothing of it; in fact, you're thrilled that they paid their long-overdue bill.
Days or a week after they pay you, they file for bankruptcy. The trustee in their bankruptcy case, can now come after you, to get back what that vendor paid you, in what is known as a clawback suit.
What's a Clawback Suit?
The problem is that before filing for bankruptcy, many people or companies pay bills, either to just get them out of the way, to favor some creditors over others, or just to lower the amount of money or assets that they have for the bankruptcy court to take.
You, as the recipient of that money, may have had no idea that's what the person or business was doing. But if you were paid too close to the bankruptcy filing, the trustee can say the payment to you was unfair, and can try to "claw back" the money paid to you.
The same can be true if you buy something from a company going into bankruptcy. If you buy a piece of machinery from Company A, and Company A files for bankruptcy days later, the trustee could come after you, to recover the machinery that you bought.
You are now in bankruptcy court, fighting to keep money or property that you honestly and innocently acquired.
Defenses to Clawback Lawsuits
If you are sued in a clawback suit, there are some defenses.
If the payment was one that happens regularly, or in the ordinary course of business, this is a defense to the clawback suit. If you bought property for full or for fair market value, that may also be a defense; the bankruptcy debtor has the money or the property that was the full and fair consideration for the exchange, and thus, there is no need to claw anything back from you.
Time Frames
The transaction that is the subject of the clawback suit must have happened within 90 days of the filing of the bankruptcy, although that time can be longer, if the sale, payment or transaction was to an insider—say, a family member, shareholder, or business associate.
 Be Aware of Financial Problems
To the extent you can, be very keen on the financial situation of anybody you do extensive business with, especially if a company or person seems to be in financial dire straits, yet inexplicably, is suddenly selling property, or coming up with money to pay bills or debts owed to you.
Is your business being sued? We can help. Call our Fort Lauderdale business lawyers at Sweeney Law P.A. at 954-440-3993 today.
Sources:
news.bloomberglaw.com/health-law-and-business/high-court-wrestles-with-florida-medicaid-clawback-dispute
equialtreceivership.com/wp-content/uploads/2021/02/Doc-269-00803973.pdf