Statute of Limitations for Suits Against Design Professionals Can be Confusing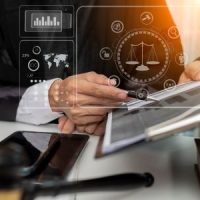 Florida's statute of limitations says how long that people have to sue, for various kinds of lawsuits. In the world of construction, one kind of statute of limitations has caused controversy and ambiguity in Florida courts: how long someone has to sue a design professional, such as an architect or certain kinds of engineers—especially when the lawsuit is one for negligence.
Conflicting and Confusing Statutes
The problem is a conflict in the law (or else, a poorly written statute). The law says that someone has only two years to sue for professional malpractice (other than medical malpractice), which would seem to say that there is only two years to sue an architect or other design professional.
But the law also says that someone has four years to bring a lawsuit that is based on the "design, planning, or construction of an improvement to real property."
So, if you are suing, say, an architect for poor design, that architect is a professional—meaning that there are only two years to sue. But the lawsuit you would be filing is for the design and planning of real property, which would seem to indicate that there are four years to sue.
District Court Decides the Issue
One Florida district court recently ruled on this very issue, bringing some clarity. The lawsuit involved a claim against an engineering firm, alleging that a poor design led to the death of construction workers on a construction site.
In looking at the two, seemingly contradictory statutes, the court looked to specificity—which statute seems more specific, and more tailored to the lawsuit in question?
The court held that the four year statute of limitations was more specific, being narrowly tailored to improvements and design of real property. Contrast that to the more general two year statute of limitations, which generally applied to all kinds of professionals-not just design professionals in a construction setting.
Not Binding on All Courts
It's important to note that this case came out of Florida's third district court of appeals, and thus, is not completely binding on other circuits throughout the state—including the circuits in Broward, and Palm Beach. Suits in those circuits that confront this question, may be answered differently, until and unless the Florida Supreme Court speaks to the issue.
Don't Do it Yourself
You should not try to calculate a statute of limitations time period on your own–there are complexities in the law that say when the statute of limitations clock starts ticking. And don't wait until the last minute to get legal help–your construction law attorney may need time to analyze your case and look at the evidence you have.
The best option if you have a claim against a design professional, is to get to a construction law attorney for analysis as soon as possible, so you don't have any statute of limitations problems to begin with.
Call our Fort Lauderdale business lawyers at Sweeney Law P.A. at 954-440-3993 today if you have a construction law problem.
Sources:
scholar.google.com/scholar_case?case=7976731446617595424&q=Am.+Auto.+Ins.+v.+FDH+Infrastructure+Services.,&hl=en&as_sdt=6,31&as_vis=1
flcourts.gov/Florida-Courts/District-Courts-of-Appeal#:~:text=As%20of%20January%201%2C%202023,appellate%20review%20of%20litigated%20cases