PUNITIVE DAMAGES IN FLORIDA…GET THE MONEY. DOLLAR, DOLLAR BILL Y'ALL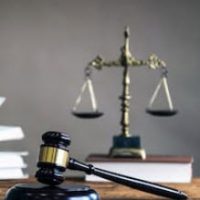 Damages for the most part are awarded to a party necessary to make that party whole again due to the wrongful acts of the other party. This is not the case with punitive damage. Punitive damages, also commonly referred to as exemplary damages, are intended to harm and hurt a party for its intentional misconduct. In Florida for punitive damages to be awarded, the Plaintiff must prove that "based on clear and convincing evidence," the defendant "had actual knowledge of the wrongfulness of the conduct and the high probability that injury or damage…would result" or "that the defendant's conduct was so reckless or wanton in care that it constituted a conscious disregard of indifference to life [or] safety." § 768.72, Fla. Stat.
Plaintiffs in Florida cannot procedurally have punitive damages included in the beginning of litigation. Procedurally there is a three-step process to amending a complaint and adding a claim for punitive damages. First, "the trial court must…consider whether the proposed amended complaint set forth a claim that the Defendant's conduct was grossly negligent, or consisted of intentional misconduct." Varnedore v. Copeland, 210 So. 3d 741, 745 (Fla. 5th DCA 2017). Second, assuming that the proposed amended complaint contains legally sufficient allegations, the court must next consider whether Plaintiff has established a reasonable factual basis for its punitive damages claim. The factual evidence relied on may consist of evidence of record, proferred evidence, or both. The court will utilize a similar standard in examining the punitive damages claim that is applied to determine whether a complaint states a cause of action. Estate of Despain v. Avante Group, Inc., 900 So. 2d 637, 644 (Fla. 5th DCA 2005). During this stage it is neither necessary or appropriate for a court to make evidentiary rulings, weigh rebuttal evidence, or engage in credibility determinations in considering the evidence submitted by the party seeking punitive damages. If the first and second step are satisfied, then the third step rquires the court to make an affirmative finding that the Plaintiff made a reasonable showing by evidence, which would provide a reasonable evidentiary basis for recovering such damages. SAP Am., Inc. v. Royal Flowers, Inc., 187 So. 3d 946 (Fla. 3d DCA 2016).
While adding punitive damages to a claim certainly ups the ante, what is soo troubling to the party defending the punitive damages claim is the newly opened doors in discovery. Once punitive damages are allowed by the court the Plaintiff will be able to conduct financial worth discovery. Paramount Health & Fitness, Inc. v. R.W. Tansill Constr. Co., 621 So. 2d 473 (Fla. 4th DCA 1993). Such discovery is generally disallowed in Florida unless there has been a judgment entered and a party is seeking to collect upon the judgment. Punitive damages are an exception to this general rule, wherein the Plaintiff can make inquiries as to all sources of income, amount of assets, cash on hand, real estate owned and the like. Many cases will settle once the claim for punitive damages is granted and financial worth discovery is started. Businesses and individuals do not want others knowing how much money they may, or may not, have.
Florida provides for a limitation as to the amount of punitive damages that can be awarded. Generally, punitive damages in Florida cannot exceed the greater three times the amount of compensatory damages or the sum of $500,000.00. However, in cases wherein it is determined that the wrongful conduct was motivated solely by unreasonable financial gain and determines that the unreasonably dangerous nature of the conduct, together with the high likelihood of injury resulting from the conduct, was actually known by the managing agent, director, officer, or other person responsible for making policy decisions on behalf of the defendant, it may award an amount of punitive damages not to exceed the greater of four times the compensatory damages or the sum of $2 million. § 768.73, Fla. Stat.
Like other damages claims, punitive damages, whether defending or prosecuting, always brings the famous Wu-Tang song in my head "Cash Rules Everything Around Me, C.R.E.A.M, Get the money, Dollar, dollar bill y'all."
Sweeney Law, P.A. Regularly Prosecutes and Defends
Complex Florida Litigation Matters
Brendan A. Sweeney, Esq., of Sweeney Law, P.A., a boutique litigation firm in Fort Lauderdale, Florida, prosecutes and defends complex litigation matters throughout Florida. Brendan A. Sweeney, Esq., is an AV Preeminent Martindale Rated Attorney, that has been recognized as a Florida Super Lawyer in 2019, Florida Legal Elite in 2019, and as a Florida Super Lawyer Rising Star in 2018, 2017, 2016, 2015, and 2014. If you have any Florida civil litigation questions and/or issues then contact Sweeney Law, P.A. at (954) 440-3993 immediately to protect your rights. www.sweeneylawpa.com.