Preventing Construction Worker Falls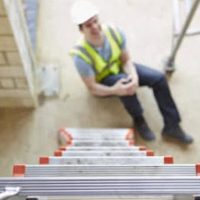 Workplace injuries occur across all industries and can affect workers in all roles. When it comes to worker fatalities in industry, the construction industry factors significantly in statistical calculations. According to OSHA, on-the-job fatalities, lead to more than 14 deaths per day across all industry sectors in 2018. Of private industry fatalities for the same year, more than 20 percent were in the construction industry. Within that 20 percent, approximately one-third of the total construction deaths in 2018 were caused by falls.
Federal Fall Prevention Legislation 
The federal Occupational Safety and Health Administration (OSHA) has promulgated specific regulations that apply to help protect construction workers from falls.  Federal safety regulations apply to Florida construction workers. There are regulations that identify circumstances in which a duty to have fall protection is required, as well as regulations that govern the nature of the fall protection systems that must be implemented under these circumstances.
Specific fall protection regulations apply to a variety of circumstances under which fall protection is a concern, including:
unprotected sides and edges
leading edges
hoist areas
Holes
formwork and reinforcing steel
ramps, runways, and other walkways
Excavations
dangerous equipment
overhand bricklaying and related work
roofing work on low slope and steep roofs
precast concrete erection
residential construction
wall openings
all other walking/working surfaces
protection from falling objects
Specific fall protection criteria and practice regulations apply where there is a duty to have fall protection. The systems covered by these regulations include:
guardrail systems
safety net systems
personal fall arrest systems
positioning device systems
warning line systems
covers (for holes in work surfaces including floors and roofs)
protection from falling objects

Fall Protection Plan 
Among the federal fall protection regulations is one (1926.502(k)) that allows for the use of a site-specific fall protection plan in certain cases. This regulation may apply to workers who are involved in:
leading edge work,
precast concrete erection work, or
residential construction work
if it can be demonstrated that the use of conventional fall protection equipment is either not feasible or will create a greater hazard than the site-specific plan. The plan must explain the reasons that conventional fall protection systems are either not feasible or will create an increased hazard.
Where a site-specific plan is justified, the regulations impose some additional requirements. Among other things, the plan must be developed particularly for the specific job site, must be prepared by a "qualified person" and must be implemented under the supervision of a "competent person."
Where a site-specific plan is used and a fall occurs, or there is another serious incident (which includes a near miss, according to the regulations), the regulations require the employer to investigate the circumstances that led to the fall or incident. The employer must decide, after investigation, whether changes to the fall protection plan are necessary and, if so, must implement those changes in order to avoid similar future falls or incidents.
There are many regulations, in addition to fall protection regulations, that affect construction workers and their employers. If you would like more information about these regulations, or if you are a construction worker who suffered an injury at work and have questions about a potential claim, please contact the expert For Lauderdale construction lawyers at Sweeney Law.
Resource:
osha.gov/laws-regs/regulations/standardnumber/1926/1926.502
https://www.sweeneylawpa.com/florida-lien-law-what-does-your-contract-say-about-who-pays-subcontractors/