Does Fla. Stat. § 713.345, Misapplication of Construction Funds Create Civil Liability under Florida Law?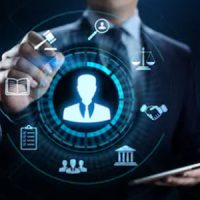 As you may know Fla stat. § 772.11 ("Civil Theft Statute"), in many cases, can create a private cause of action where the root offense was a criminal violation relating to theft or exploitation. Further, this statute also provides treble damages, which can result in serious consequences for those who are found to be in violation. However, not just any criminal action will be sufficient to bring it as a cause of action in a Florida civil court. Where the facts of a case may suggest Misapplication of Construction Funds would be applicable, courts have determined that it is impermissible to bring the action in civil court and that Fla. Stat. § 713.345 is purely a criminal statute.
The court in Seabridge v. Superior Kitchens, 672 So. 2d 848 (Fla. 4th DCA 1996), ruled on this exact issue. In that case, Seabridge was the general contractor of a project and Superior Kitchens was subcontracted to perform the cabinetry work. Superior Kitchens completed the work and Seabridge was paid by the property owner for the work. Unfortunately, Seabridge never paid Superior Kitchens as they spent the money received by the property owner on other endeavors.
Superior Kitchens filed suit and in one of their counts, alleged Misapplication of Construction funds. Superior Kitchens was victorious on in the suit but on appeal, the decision was reversed in part stating that it was improper for the trail court to find a violation of Civil Theft Statute. First the court reasoned that "[…] section 713.345(1)(b) expressly says that a person who violates subsection 713.345(1)(a) is guilty of the crime of 'misapplication of construction funds [e.s.].' It does not denominate the crime as theft." Further, the court went on to point out that the Civil Theft Statute already enumerates the criminal offenses that a claimant can bring as a private cause of action. The causes that can be brought under the Civil Theft Statute are Fla. Stat. § 812.012 – 812.037, and Fla. Stat. § 713.345 does not fall within this range.
It's really not surprising that a claimant would attempt to bring Misapplication of Construction funds as a private cause of action. For instance, under the facts of Seabridge it looks like a theft had actually occurred. Essentially, the general contractor in that case took money that he had no right to and used it in a way he should not have. Some Contracts case law may be helpful in offering other reasons why the court in Seabridge declined to extend the meaning to the Civil Theft Statute to encompass Misapplication of Construction Funds.
In Kay v. Katzen, 568 So. 2d 960 (Fla. 3rd DCA 1990), the plaintiff was alleging breach of contract, civil theft, and conversion for his employer not providing him with bonuses as per the employment contract. In that case the declined to entertain the claims for civil theft and conversion stating that "The claim sued upon was clearly a contractual claim, not a tort claim, and accordingly the actions for conversion, civil theft, and punitive damages did not lie." If we apply the meaning of the holding in the Katzen case to the case where a claimant is attempting to bring a private cause of action for Misapplication of Construction Funds, we could conclude that for the same reasons in Katz, and in addition to the reasons set forth in Seabridge, that the private cause of action would be improper here because the claim is based on a contract, and therefore, contract law controls.
Brendan A. Sweeney, Esq., LL.M., of Sweeney Law, P.A., a boutique firm in Fort Lauderdale, Florida, regularly handles complex construction litigation matters throughout Florida. Brendan A. Sweeney, Esq., LL.M. is an AV Preeminent Martindale Rated Attorney, that has been recognized as a Florida Super Lawyer in 2021, 2020 and 2019, Florida Legal Elite in 2020 and 2019, and as a Florida Super Lawyer Rising Star in 2018, 2017, 2016, 2015, and 2014. If you have any questions and/or issues regarding Florida's construction law, then contact Sweeney Law, P.A. at (954) 440-3993 immediately to protect your rights. www.sweeneylawpa.com.