CIVIL CONSPIRACY IN FLORIDA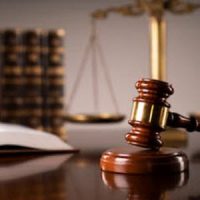 A civil conspiracy, in Florida, involves the following elements: (a) a conspiracy between two or more parties; (b) to do an unlawful act or to do a lawful act by unlawful means; (c) the doing of some overt act in pursuance of the conspiracy; and (d) damage to plaintiff as a result of the acts performed pursuant to the conspiracy. Walters v. Blankenship, 931 So.2d 137, 140 (Fla. 5th DCA 2006).
For a claim of civil conspiracy to be actionable a separate actionable underlying tort or wrong is required. See Florida Fern Growers Ass'n, Inc.; Wright v. Yurko, 446 So.2d 1162 (Fla. 5th DCA 1984). Note though, there is no requirement that each co-conspirator commit acts in furtherance of the conspiracy; it is sufficient if each conspirator knows of the scheme and assists in some way. Charles v. Fla. Foreclosure Placement Ctr., LLC, 988 So. 2d 1157, 1160 (Fla. 3d DCA 2008). In the case of Blatt v. Green, Rose, Kahn & Piotrkowski  it was stated that "the gist of a civil action for conspiracy is not the conspiracy itself, but the civil wrong which is done pursuant to the conspiracy and which results in damage to the plaintiff." 456 So.2d 949, 951 (Fla. 3d DCA 1984); see also Phelan v. Lawhon, 2017 WL 1177595 (Fla. 3d DCA 2017) (civil conspiracy claim must show independent wrong that would be an actionable wrong if it was committed by one person); Walters v. Blankenship, 931 So.2d 137, 140 (Fla. 5th DCA 2006) (action for civil conspiracy generally requires underlying wrong or tort).
Normally, a company cannot conspire with its officers, employees, and agents. Mancinelli v. Davis, 2017 WL 1278074, *2 (Fla. 4th DCA 2017). However, if an agent has a personal stake in the underlying activities that is separate from the company's interest that results in more than an incidental benefit to the agent then an exception is made to this rule. Id.
An alternative basis for a civil conspiracy claim is allowed where the plaintiff can show some "peculiar power of coercion" that the conspirators had by virtue of their combination, which an individual acting alone would not possess. See Churruca v. Miami Jai-Alai, Inc., 353 So.2d 547 (Fla.1977) (jai-alai players stated claim for conspiracy against jai-alai fronton owners who allegedly conspired to prevent players from getting jobs in arenas after a players strike); Snipes v. West Flagler Kennel Club, Inc., 105 So.2d 164 (Fla.1958) (claim for conspiracy was stated against five kennel club owners who refused the plaintiff greyhound racer privileges at their tracks and used intimidation to drive the plaintiff out of business); Margolin v. Morton F. Plant Hospital Ass'n, Inc., 342 So.2d 1090 (Fla. 2d DCA 1977) (physician stated a claim for conspiracy against a group of anesthesiologists who refused to provide their services to plaintiff's patients, depriving him of his hospital privileges, and thereby driving him out of his practice).
Importantly, when a party sues a co-conspirator for conspiracy, the co-conspirator may be held accountable for the full amount of the damages caused, regardless of whether he committed the underlying tort or just conspired with another to commit the underlying tort. This is very noteworthy where the co-conspirator is collectable if a judgment is issued, but the party who perpetrated the underlying tort is not collectable.
Additionally, alleging a civil conspiracy initiates a significant exception to the otherwise strict hearsay rule, which usually prevents the admission of out of court statements offered to prove the truth of the matter asserted. When a plaintiff alleges a conspiracy, though, any statement made by a co-conspirator in furtherance of the conspiracy is considered an exception to the hearsay rule and is admissible at trial. This hearsay exception regularly allows testimony or documents to be admitted at trial that otherwise would not be, sometimes making the conspiracy simpler to prove than the underlying tort itself.
In total, if a plaintiff can effectively claim the elements of a civil conspiracy in an action, the assertion has benefits that often will make the plaintiff's claim easier to prove at trial and easier to collect upon obtaining a judgment.
Sweeney Law, P.A. Has Vast Experience With Civil Conspiracy
Brendan A. Sweeney, Esq., LL.M., of Sweeney Law, P.A., a boutique firm in Fort Lauderdale, Florida, regularly handles complex litigation that concerns civil conspiracy claims throughout Florida. Brendan A. Sweeney, Esq., LL.M. is an AV Preeminent Martindale Rated Attorney, that has been recognized as a Florida Super Lawyer in 2019, Florida Legal Elite in 2019, and as a Florida Super Lawyer Rising Star in 2018, 2017, 2016, 2015, and 2014. If you have any questions and/or issues regarding civil conspiracy contact Sweeney Law, P.A. at (954) 440-3993 immediately to protect your rights.
www.sweeneylawpa.com.