Avoid Running Into Licensing Problems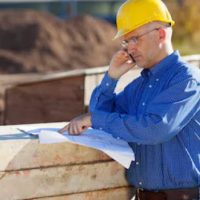 If you are a contractor, you need a license from the State of Florida. Most people in the construction industry are aware of this. But what happens if you are performing work where you are supposed to be licensed, but you are not licensed?
Consequences of Unlicensed Work
The most immediate consequence is that if you are the party working without a license, you may not be paid. That's because the law makes a construction contract void and unenforceable as illegal, when one party is supposed to be licensed to perform the contracted-for work, but that party is in fact not licensed. Not only won't you get paid, but you lose the legal ability to assert liens, or post or ask for bonds.
If there is any injury that comes out of performing unlicensed construction work, you can be liable for treble—three times—the damages suffered by the victim.
Criminal Penalties
But civil penalties may not be your only concern. Working without a legally required license is also a crime. Those who hold themselves out as licensed contractors, but who are not, are committing a misdemeanor. The penalty becomes a felony, if the misrepresentation happens during a state of emergency—a measure designed to stop fly-by-night "contractors" from preying on those who need immediate help after a storm.
Is a License Required?
Not all construction work requires a license. The licensing laws can be complex. If someone isn't licensed for a certain construction project, but a license is not needed to do that particular work or job, the contractor is doing nothing wrong, and can enforce payment under the construction contract.
Remember that you may need multiple licenses, depending on the job you are doing. For example, if you are doing work on a roof and on plumbing, those are separate licenses that you may have to obtain. If you are a contractor, you are also responsible for ensuring that your contractors or subcontractors are licensed for the jobs they are supposed to be doing.
You also may need both a license that is valid and accepted throughout the state, as well as those that may be required by specific jurisdictions that you are in. If you do work in multiple counties, you should get legal counsel that can help you ensure that you are compliant with the requirements of wherever you are performing work.
Handyman Work
The general, everyday handyman does not need to meet the strict licensing requirements. But if you are a handyman, as defined by the state, you can't work on structures, foundations, electrical problems, plumbing, or other tasks that require licenses—which means you should know what kind of work requires a license, so you know what kind of work you can legally perform without one.
Questions about your license or whether you need one? Call our Fort Lauderdale construction attorneys at Sweeney Law P.A. at 954 440-3993 to help you if you have a construction law problem, or need help with a construction law contract.
Resource:
https://www.myfloridalicense.com/intentions2.asp?chBoard=true&boardid=06&SID=