Attorney Brendan A. Sweeney of Sweeney Law, P.A. Featured in the February Edition of the Broward County Bar Barrister – THE ABC'S OF ATTORNEY'S FEES IN FLORIDA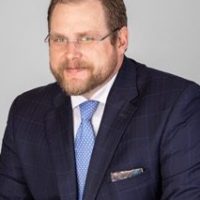 Florida courts have accepted the "American Rule" with respect to awarding at­torney's fees to a prevailing party in litigation. The "American Rule" requires that "in the ab­sence of legislation providing otherwise, liti­gants must pay their own attorney's fees." Simply put, attorney's fees may usually only be awarded if the contract that is at issue allows for recovery of attorney's fees or if an applicable statute allows for recovery of attorney's fees. This means that if you are the prevailing party at the end of the litigation, you may be awarded your attorney's fees only if your contract has a clause stipulating that the prevailing party will recover its attorney's fees from the non-prevailing party. Instead, if you are enforcing your rights pursuant to a statute, such as Florida's Deceptive and Unfair Trade Practices Act, it can provide that the prevailing party will recover its attorney's fees from the non-prevailing party.
Prevailing party fee pro­visions are designed to put the prevailing party in the position it would have been in had the matter been fixed without litigation. It is meant to be a simple concept, but implementing these provisions can be complex depending on the na­ture of the lawsuit and the procedural tactics used in the case.
Generally, a prevailing party is one that succeeds on the significant issues in a case. Courts apply a balancing test to determine which party has prevailed in a law­suit. Once the prevailing party is determined, the Court must award fees if the party has a right to fees. If one party prevails on a particular facet of the case, while another party prevails on another part of the case, the court applies a balancing test to determine how to allocate attorney's fees.  In a situation where both parties would be considered prevailing, the party declared liable for a greater amount of attorney's fees may be re­quired to pay the difference between each party's fees.
Litigants can also utilize proposals for settlement, or offers of judgment, as a tool for obtaining entitlement to attorney's fees. The purpose of the proposal for settlement is to encourage early resolution of civil litigation by inflicting an added financial burden on a party who has rejected a fair offer of settlement. If served by defendant, they will recover attorney's fees if the judgment attained by the plaintiff is 25% less than the amount of the proposal or if there is a judgment of no liability. Likewise, if the offer is from plaintiff, they will recover its attorney's fees if the judgment is in favor of the plaintiff for an amount in excess of 25% of the amount of the proposal.
A party may also seek fees pursuant to Florida Statutes § 57.105, which allows a party in litigation to seek an award of fees as a sanction against the losing party and the losing party's attorney for maintaining a frivolous claim or defense. The standard for obtaining § 57.105 fees is extraordinary. The court must find that at the time of filing the claim lacks a basis in material facts or then-existing law.
When pleading entitlement to attorney's fees in Florida it is important to follow certain specific guidelines. In Carman v. Gilbert, 615 So. 2d 701 (Fla. 2d DCA 1992), the Court set out these procedures: "Such pleading must demonstrate: (a) the contractual or statutory basis for an award, (b) why the opposing party should be obligated to pay the award, and (c) the obligation of the moving party to pay his or her attorney." Since this ruling, courts have relatively kept these guidelines and have primarily just added that any motion for fees must be submitted within 30 days of the date the final judgment is filed. These same courts have also stressed that attorneys need to keep sufficient records of the costs and fees that have been incurred. Courts are reluctant to award attorney's fees if there are no records to substantiate them.
Overall, entitlement to attorney's fees is both simple and complex but knowing the basics is essential to good practice.
Brendan A. Sweeney, Esq., LL.M., Sweeney Law, P.A. a boutique two-attorney law firm in downtown Fort Lauderdale, Florida, is an AV Preeminent Martindale Rated Attorney, that has been selected as a Florida Super Lawyer and Florida Legal Elite in 2019, and regularly handles construction, real estate, hospitality, and business transactional and litigation matters throughout Florida.
See page 15 for original article – https://www.browardbar.org/wp-content/uploads/barrister/2020/feb/February-2020-Barrister.pdf