Matthew P. Schulze, Esq.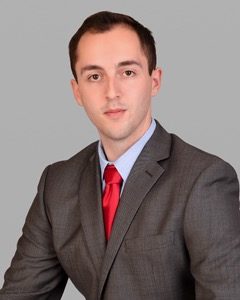 Matthew P. Schulze is a graduate of The University of Miami School of Law. Matthew maintains his own active caseload and regularly handles motion hearings, mediations, and discovery matters, throughout the state of Florida.
His family has been in the construction and contracting industries for more than 50 years. Even at a young age, Matthew has experience working in several fields of law dating back to the beginning of his undergraduate studies. Matthew is prepared to assist clients with all their legal needs. He strives for excellence in all business relationships and has the perseverance necessary to achieve client satisfaction.
Education
B.B.A., University of Miami, 2015
J.D., University of Miami School of Law, 2018
Memberships